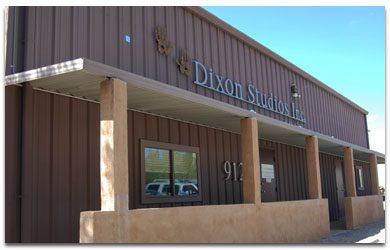 Dixon Studios, LLC was established in 1993 by Gary Dixon, to produce high quality sculptural elements and murals for the exhibit industry. He was later joined by Kay Nichols who brought her experience with museum quality models and painting artistry. In 1997 they expanded to include full themed environments, including artificial rockwork. In 1998 they became a registered corporation.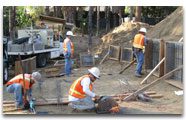 Dixon Studios, LLC operates from a 17,000 square foot production facility located in Tucson, Arizona. This is a complete manufacturing facility including administrative offices. The offices house a full staff of Project Managers, Estimators, Project Engineers, and Administrative support team. We are equipped with hardwoods inventory, and chemical inventory to supply all our project needs. This shop area is primarily used for the fabrication of museum quality models, trees, and aquarium habitats, and murals. On the mezzanine level of this area is a full molding department, for items such as coral, insects, birds, and other items.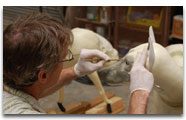 Dixon Studios, LLC is equipped with the talent, facilities and knowledge to handle any project at any level. We are able to take your project from an initial concept to completed construction and installation, or handle any of the interim steps individually. At your disposal is a multi-faceted staff that includes fabricators, artists, and project managers who are dedicated to providing you with the timely delivery of a cost effective, high quality project.